"We, The People" Couture Paris Fashion Week
Produce a live stream production at the famous La Monnaie de Paris for Rahul Mishra's Fall/Winter 2023 couture collection and deliver a house video to Fédération de la Haute Couture et de la Mode.
Revo Studio and CNMA Prod's co-production of "We, The People" brought together an international crew for an international client. Rahul Mishra's team went big this season and production rose to the level with cameras placed throughout the historic venue to capture the handcrafted work from multiple angles. The show was streamed to thousands on Rahul Mishra's YouTube and Instagram channels in both 16x9 and 9x16.
The team shot and cut the show to compliment the show's intentions. When the audience was meant to focus on one piece, the live show experience was a medley of close up shots; a contrast to the overwhelming nature of wide shots when dozens of models were moving throughout the space.
World Class Fashion + Production
Iconic La Monnaie de Paris
Handcrafted Work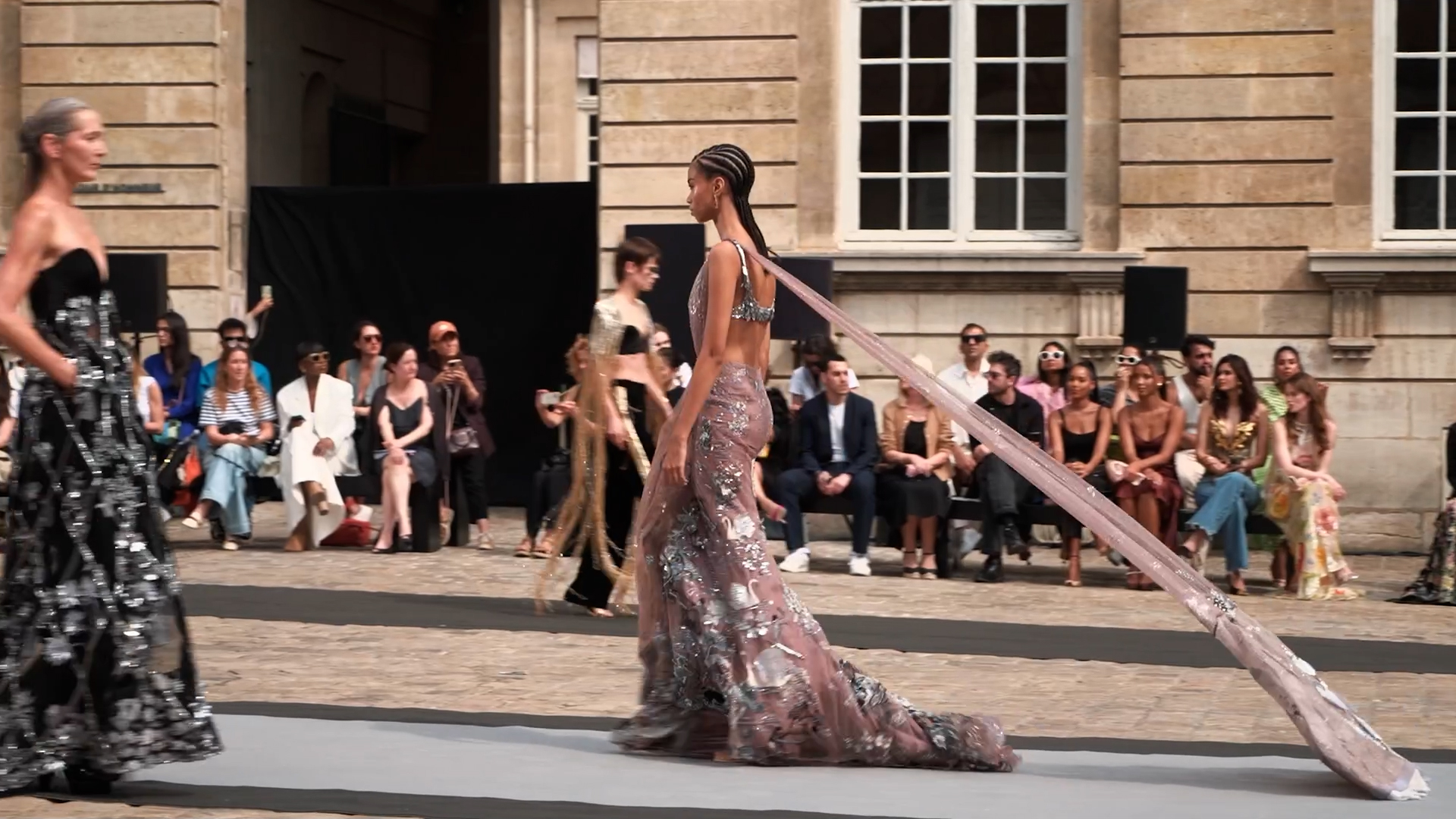 Multiple Camera Angles
Live Stream Fashion Show